Kingdom Cards
A playful, but incredibly powerful card game that builds winning service strategies for your organisation.
Finalist of the Global Service Design Award 2016 in the category of Methodology.
Each box contains a wealth of exercises and tips to increase energy, save time and get better results from every workshop or brainstorm. Tried and test with teams from around the world.
Packaging
Premium box + manual
Kingdom combines the strengths of play, the power of co-creation and the immersion of storytelling. It was forged from a furnace of extensive research, countless prototypes and playtests.
The card game is designed with service strategies in mind, but is perfectly suitable to scale the impact of any kind of brainstorming session. Tried and tested with teams from around the world, Kingdom will change the way you facilitate your workshops forever.
Order your deck today!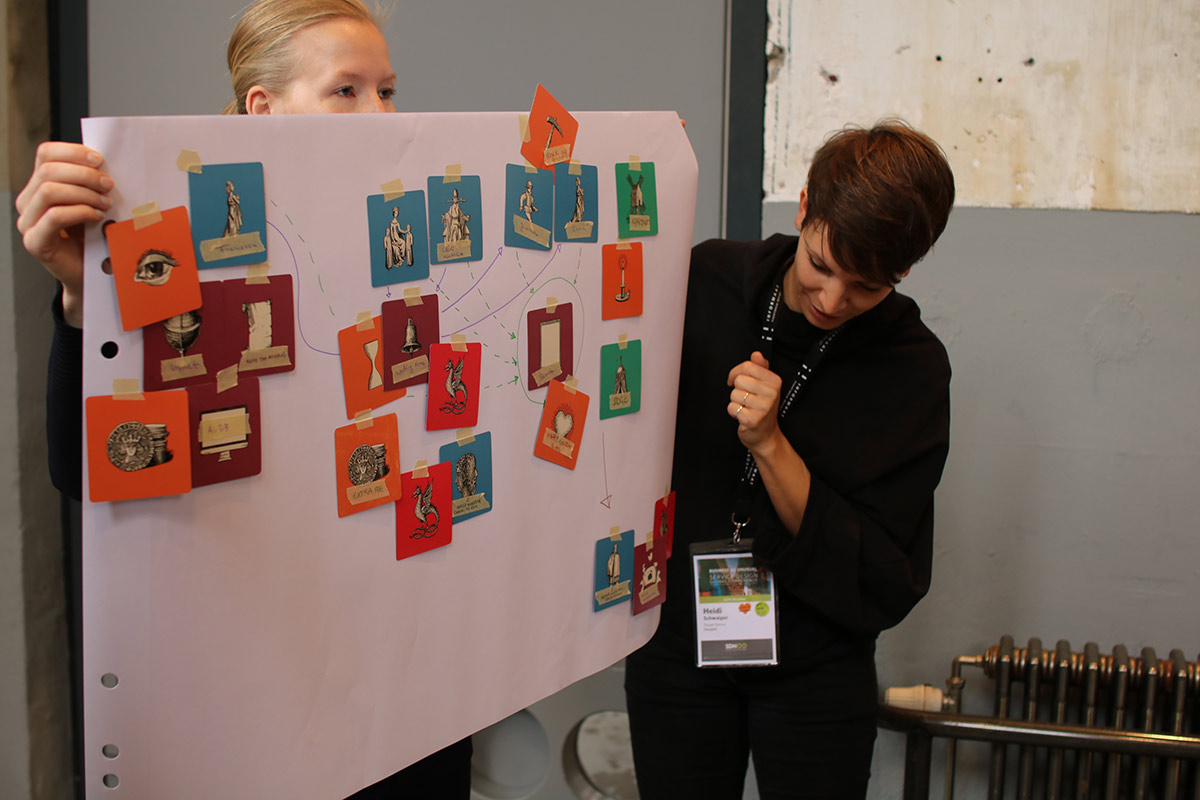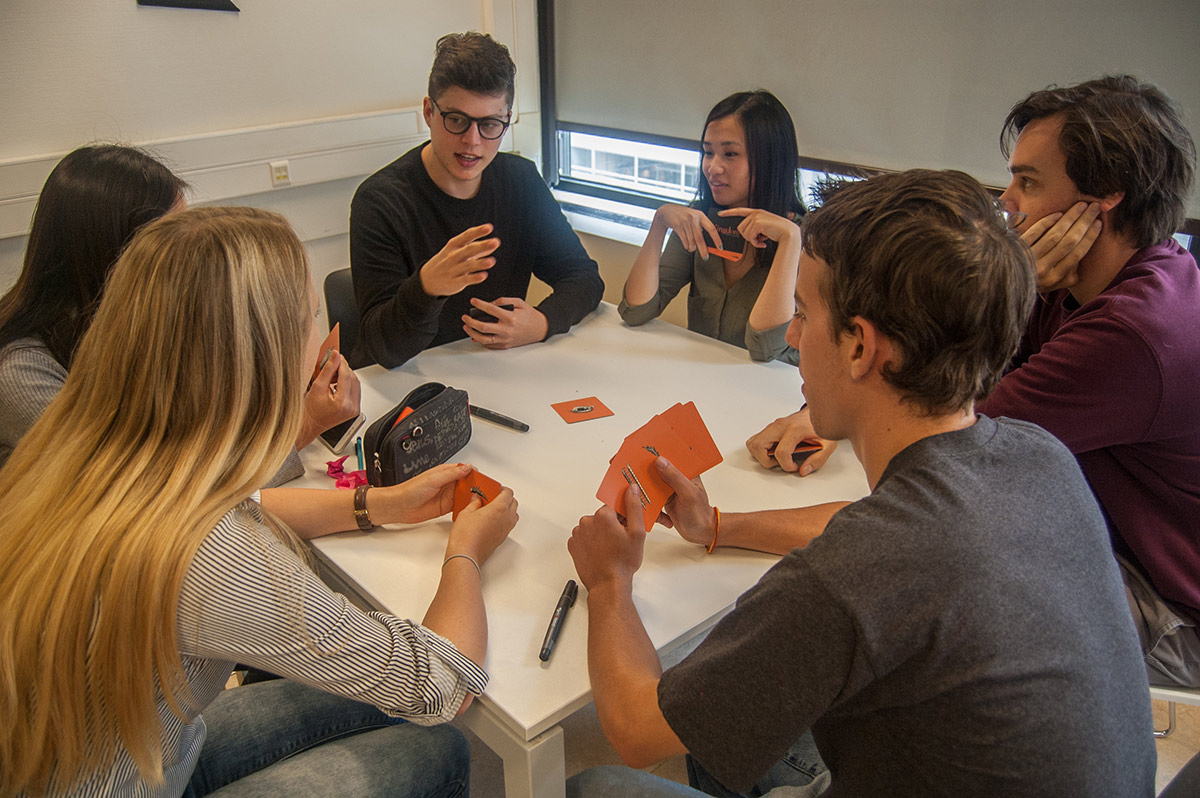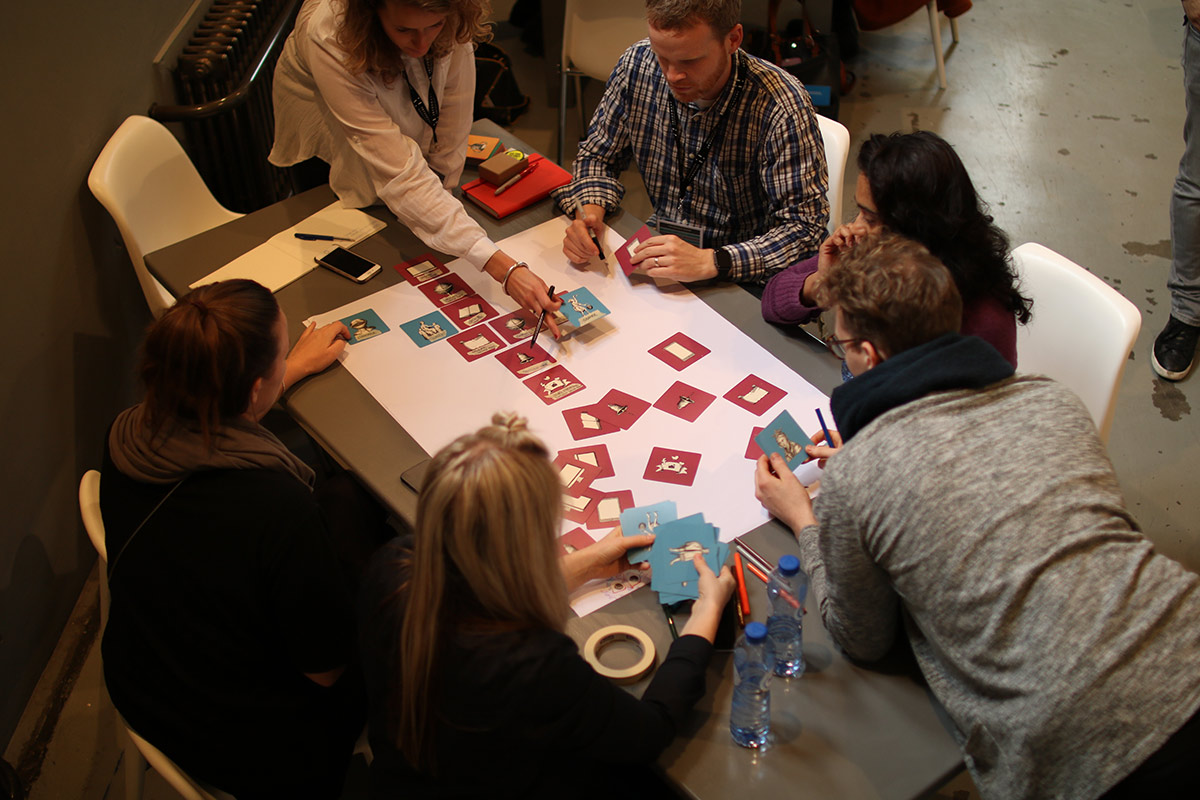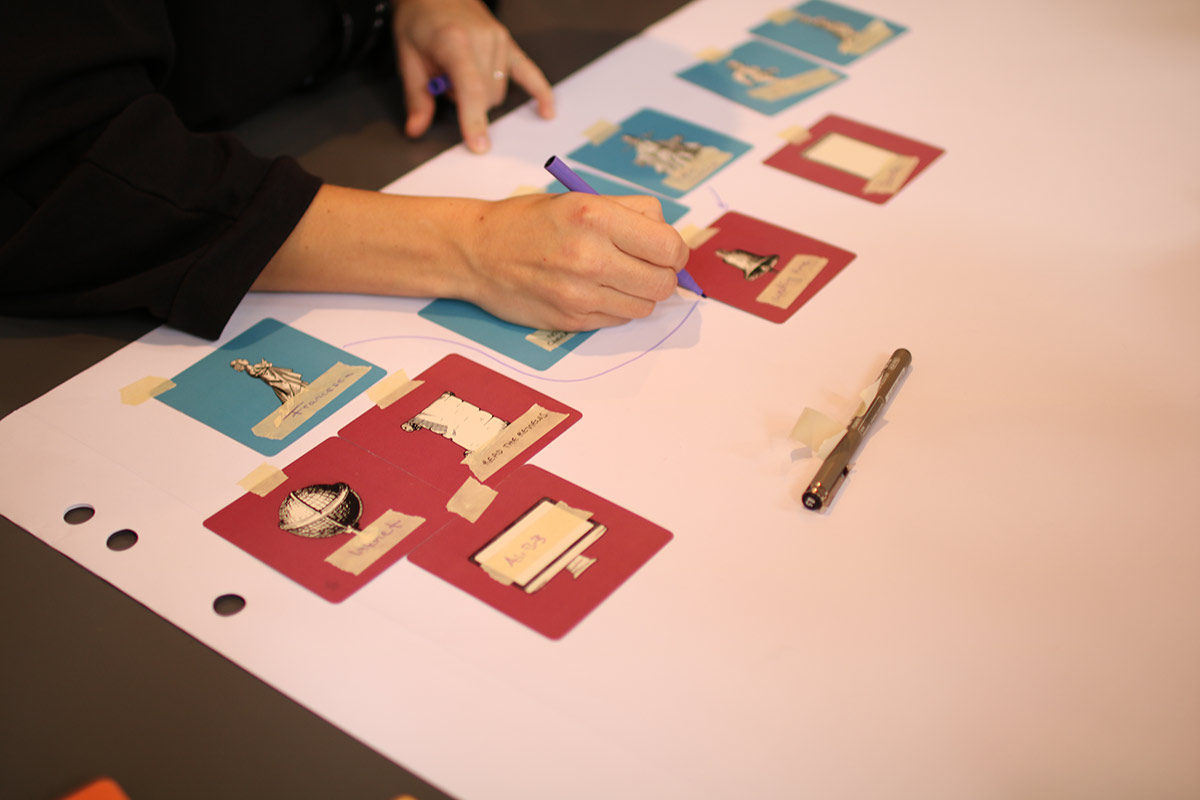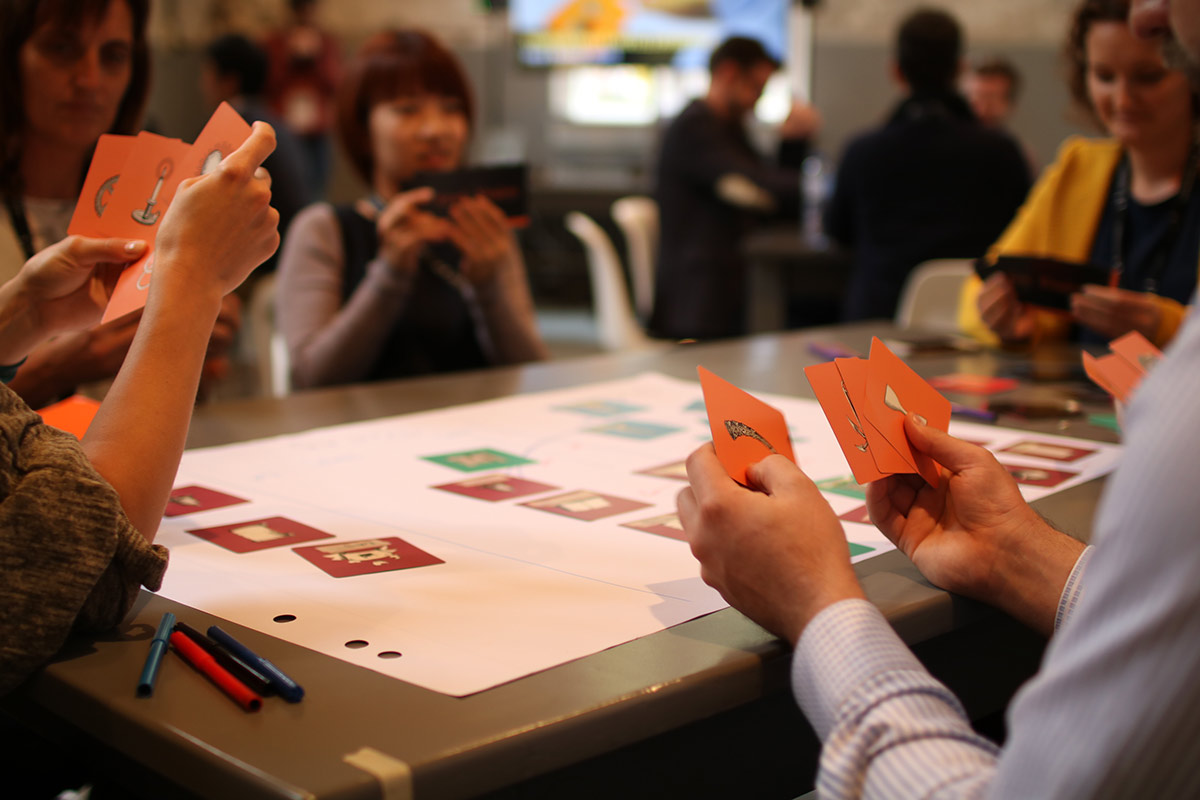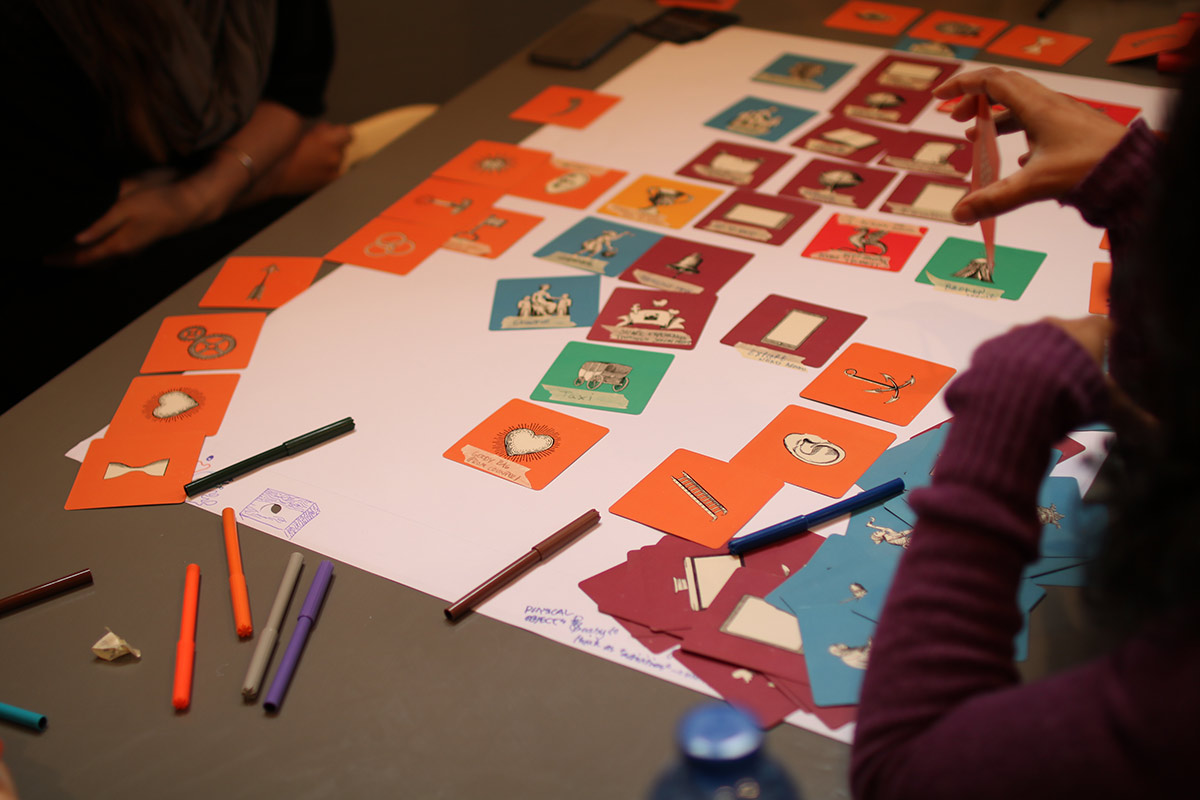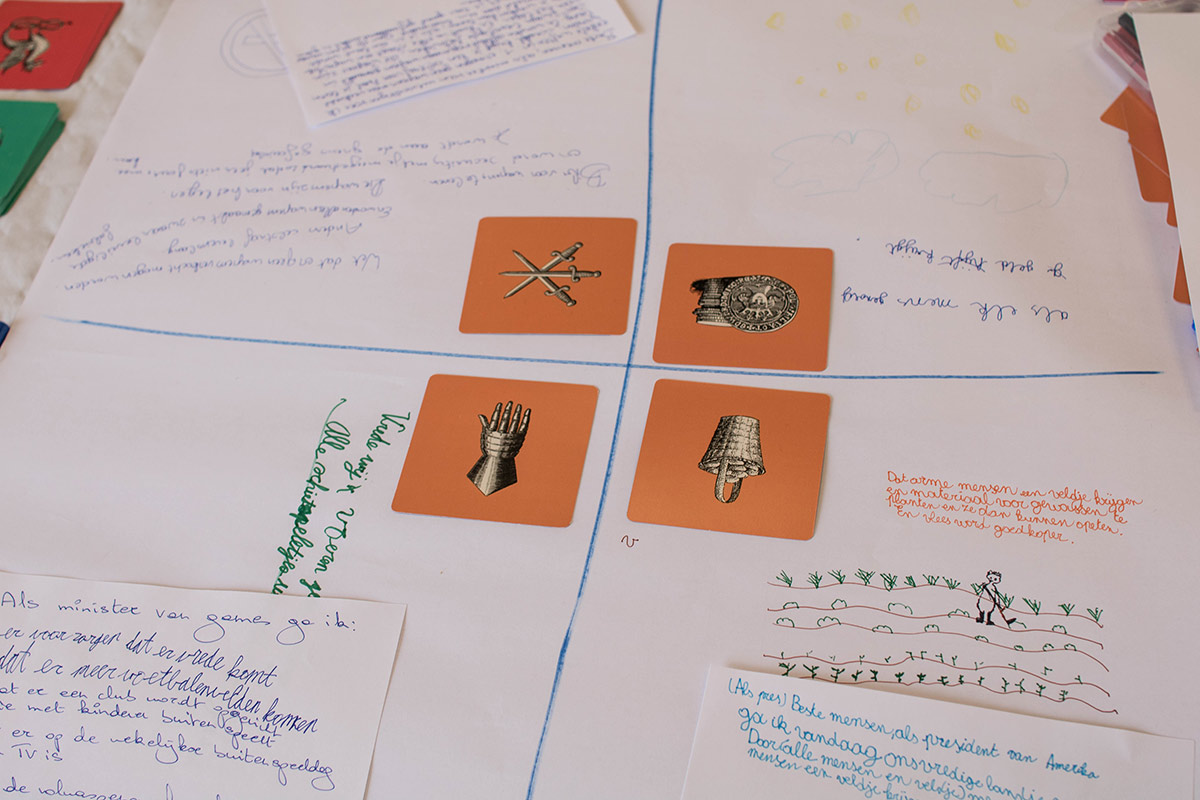 Kingdom comes packaged with 3 exciting, pre-scripted quests. Each quest facilitates a specific journey to insight and action for a team. All combined they add up to a half-day workshop for 3 to 8 participants.
Just from one box of cards!
Of course, rules are there to be broken and we greatly encourage you to create your own quests and share them with fellow Kingdom fans using #kingdomcards.
The following quests are included within a standard set of Kingdom cards:
I
CREATE YOUR CREST
 
Every great kingdom is built upon strong core values. Define the values that best represent your kingdom and bring them together to create a unique crest!
II
map your kingdom
 
Sometimes you simply need to step back to gain the right perspective. Map how your kingdom operates and more importantly how it strives to serve its people.
 
III
THE CONQUEST
 
A kingdom can thrive when ambitious dreams are turned into reality. To achieve a true golden age we must seek-out and find our Holy Grail.
The Conquered Kingdoms
Many adventurers are already using Kingdom on their creative battles. It's wondrous to see how our cards ventured fourth beyond the seas and set foot in new lands.
Kingdom is already present in many countries, will you add yours?
Contact Us
Questions, feedback, how you use Kingdom, quests, challenges... we would love to hear it all!